BENAUD has the ability to create concepts, atmospheres, finished products, in a technical and aesthetic approach through a wide network of professional partners.
Thanks to its team of textile engineers, technicians, designers, La Maison develops innovative textile applications, by responding to any specification. It is possible to examine custom-made colours, to adapt designs to the different techniques and lead specific projects: from idea and product analysis to the final product.
Consistency of production is handled in-house with control and traceability of fabrics at different stages of the manufacturing process (ecru, dye, finishing techniques, quality control).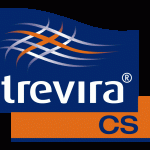 La Maison BENAUD develops Trevira CS textiles in Moire, Satins, Faille, Gauze, and warp prints. They meet national and international standards that achieve certification Class 1, M1, B1, NFPA 701, DIN 4102B1,…